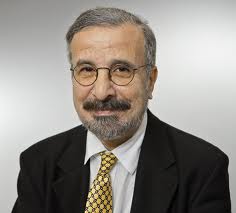 Pr. Marwan Hariz, MD, PhD
Simon Sainsbury Chair of Functional Neurosurgery /
Guest Member of the Japan Neurosurgical Society
Unit of Functional Neurosurgery, UCL Institute of Neurology
National Hospital for Neurology and Neurosurgery
Mail address: Box 146, Queen Square, London WC1N 3BG, U.K.
DBS in a nutshell: from imaging we came and to imaging we shall return
Abstract
Deep brain stimulation (DBS) is established as a tool for surgical treatment of movement disorders such as Parkinson´s disease, tremor and dystonia, and is investigational in a range of other brain disorders such as chronic pain, epilepsy, OCD, Tourette syndrom, depression, eating disorders, addiction, and dementia. Additionally, DBS is an exquisite research tool that permits studies of various brain circuitries in vivo in humans. A fundamental requirement in view of DBS is imaging, and a fundamental, albeit neglected, requirement to evaluate DBS is also imaging. In fact it is thanks to imaging that new brain targets for new applications have been discovered (DBS for cluster headache, for Alzheimer, for depression etc.), and whatever is said about the importance of microelectrode recording (MER) for performing DBS surgery, MER is only a surrogate as to the real anatomical location of the DBS electrode.
Hence, any advance in imaging, whether structural, functional or connectivity imaging, will have a profound implication on the performance and understanding of DBS.
In this talk, a neurosurgical perspective about the (often neglected) importance of proper imaging before, as well as after DBS will be highlighted, and the potentials and limitations of imaging will be discussed. The contribution of physicists and imaging scientists is paramount to enable the neurosurgeon to obtain, and work with a proper, purposeful, distortion-free and clinically useful stereotactic imaging.
Short Bio
Marwan Hariz received the Baccalauréat in Beirut, Lebanon, then studied medicine in Reims, France and in Umeå, Sweden. He trained in Neurosurgery in Umeå, with Lauri Laitinen as main mentor. He received a PhD in 1990 in stereotactic neurosurgery. In 2002, he was recruited as professor to the United Kingdom´s first Chair of Functional Neurosurgery at the National Hospital for Neurology and Neurosurgery, and Institute of Neurology, Queen Square, London, where he established a multidisciplinary clinical and academic Unit of Functional Neurosurgery. His main interests are in surgery for movement disorders and psychiatric illness, and in critical appraisal of published literature in these areas. He has published over 200 scientific papers and book chapters.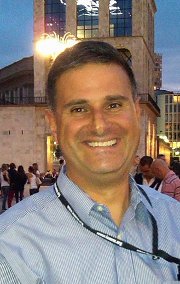 Pr. Noam Harel, PhD
Associate Professor, Radiology, CMRR /
UMN Twin Cities
Office Address: Radiology-CMRR ; 2021 6th Street SE ; Minneapolis, MN55455, USA
Campus Mail: Magnetic Resonance Res, Ctr Fr ; MMC 292 Mayo ; 8292B ; 420 Delaware St SE ; Minneapolis, MN 55455, USA
Title
Patient-Specific Anatomical Model for DBS Surgery
Abstract
Current standard clinical imaging protocols do not have sufficient resolution and/or SNR to delineate brain structures relevant to deep brain stimulation (DBS) surgery.Structural images acquired at 7 Tesla (T) exhibit rich informational content with potential utility for clinical applications that may substantially impact patient care.In particular, 7T imaging was demonstrated to improve the resolution of the internal architecture of the basal ganglia and thalamus, which is of significance for DBS surgical targeting (i.e., subthalamic nucleus (STN), globus pallidus internal (GPi) and Thalamus VIM). Previous work has shown (relatively) minor geometric distortion in 7T images relative to clinical "gold standard" 1.5T images, especially in the diencephalon where most current DBS targets are located.
In this talk I will present our recent results in which we utilized 7T images to create patient-specific anatomical models to enhance pre-surgical DBS targeting as well as post-surgical visualization of the DBS lead position. Specifically, these models may be of use to (1) visualize the intended structures for direct targeting; (2) verify final DBS lead location, including individual stimulation contacts, post-surgery; 3) guide and facilitate initial DBS programming for maximum benefit to the patient; and (4) allow for further understanding of the optimal location of the DBS electrode within the target region. These new visualization capabilities will enhance and improve DBS outcomes.
Short bio
Dr. Harel is an Associate Professor in the departments of Radiology and Neurosurgery, University of Minnesota. After receiving his B.Sc. in biology from Tel Aviv University, Israel, Dr. Harel moved to the University of Toronto, Canada, where he received his MSc (1996) and PhD (2000) in Physiology and Neuroscience for mapping auditory areas using optical imaging technique. For his post doctoral training, Dr. Harel moved to the Center for Magnetic Resonance Research (CMRR), University of Minnesota where his research focused on the development of methods for high-resolution MRI and functional MRI (fMRI) applications using high magnetic fields (7T & 9.4T). In particular, Dr. Harel developed fMRI capabilities for mapping columnar and laminar organization in cerebral cortex both in human and animal models.
Dr. Harel's current research focuses on the development and integration of 7T and high field neuroimaging data into deep brain stimulation (DBS) surgical navigation in particular and brain surgery in general.